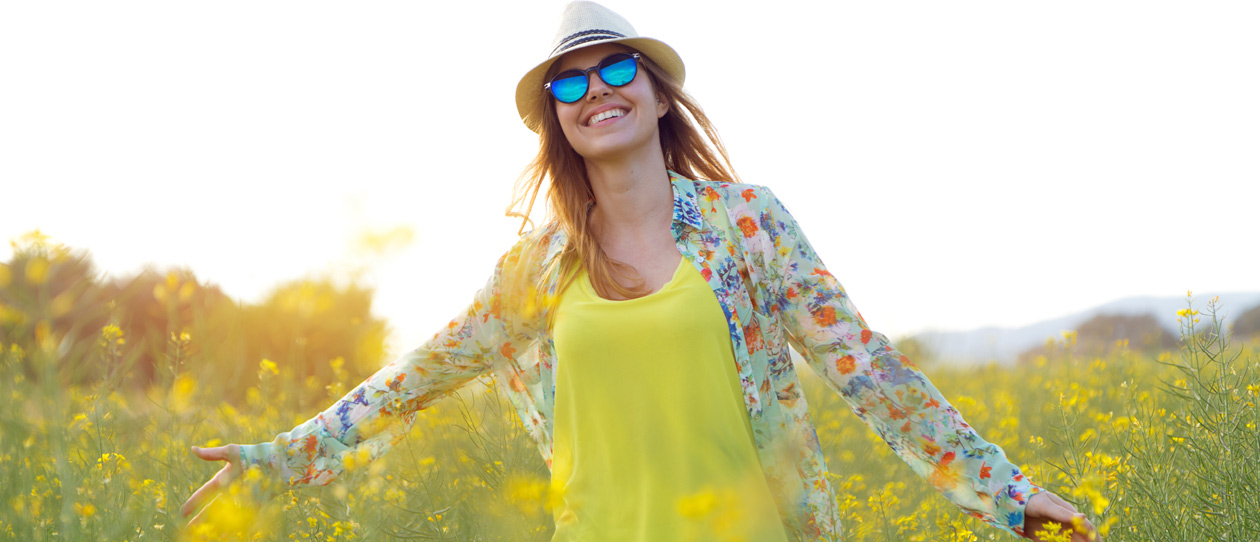 Dreading the thought of how the upcoming Indian summer will affect your skin?
These 7 tips can help you to keep your skin healthy during the hottest months of the year, and may help to reduce the risk of damaging effects from the sun.
1.Cover up
Tanning, even in its slightest form, is essentially sun damage. If you're serious about looking after your skin as you age, wear sunscreen, keep your face out of the sun, wear a hat if you do go in the sun, and don't lie in the sun. Also, aim to get out of the sun during the peak UV times.
2.Eat a healthy diet
A diet containing fresh fruits, vegetables, whole grains and lean protein will keep your skin hydrated and healthy. Eat foods that are known for their skin-enhancing properties, and drink plenty of water. Know that what you don't eat is just as important as what you do eat – avoid processed foods, sugary drinks, alcohol and foods high in saturated fat.
3.Eat more skin-health nutrients
Nutrients that may help to support skin health include vitamins A, C and E as well as the B complex vitamins. Zinc, omega-3 fatty acids, lutein and zeaxanthin are also beneficial for skin health.
4.Get enough rest
They don't call it beauty sleep for nothing. Aim for 8 hours of sleep every night to stay refreshed and feel rejuvenated.
Research has suggested that even one night of sleep deprivation can impact your skin health – specifically, by inhibiting recovery of skin barrier function (the outermost layer of the epidermis) in women.
5.Exercise regularly
The simple act of working out gets your blood pumping faster which helps to improve your circulation and give your skin a healthy glow.
6.Reduce your stress levels
As well as affecting your emotional health, stress can negatively impact your skin. Stress may aggravate skin conditions that cause rashes, itching, acne and irritated skin.
Feeling anxious and irritable may also impact your sleep quality and duration – which can also affect your skin health, as mentioned above. B-vitamins are thought to help reduce stress.
7.Drink more tea
Herbal therapies for skin conditions have been used for thousands of years.
Some are thought to have specific skin-enhancing properties, while others help to keep you calm and relaxed. Herbal, caffeine-free teas like chamomile are gentle on the stomach and have been traditionally used to help relive skin inflammation and may help to reduce inflammatory skin conditions.
For more details :
http://www.sharrets.com/100–NATURAL-LIQUID-VITAMIN-E—1-Fl–Oz–id-2232564.html